October is just a few short weeks away which means it's time for us to once again to host our month long event, Halloween at the Haven!
For those who are new to our site and have no idea what we're talking about, Halloween at the Haven is a celebration of our favorite time of year and features Halloween themed interviews, guest posts and giveaways from 30+ fabulous authors.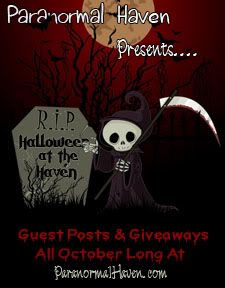 On October 1st we'll put up a complete list of event rules and guidelines as well as the full list of participating authors. In the meantime, we'd love it if you would grab our event button and post it on your blog or on social media sites to help spread the word.