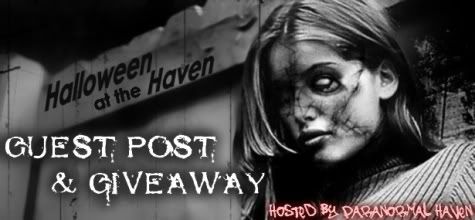 In Celtic mythology, Samhain - a date which roughly corresponds to Halloween - is the time when the veil between the worlds grows thin. The dead can mingle amongst us, and many of us can see the dead or maybe even hear them. It is a time of portents and possibly also of danger. We have ghosts on Halloween because of the stories of Samhain, and we also carve scary faces on pumpkins or gourds to frighten away the dead, just as the ancient Celts did. People are afraid of being alone on Halloween, of walking down deserted roads, of going down the basement, of spending time in cemeteries - all because they fear they'll meet the dead there.
WINGING IT
, the second book in my YA series, the Dragon Diaries, takes place around Halloween. You'd think that a 15 year old girl who is a dragon shape shifter and just learning how to master her powers would have a lot of unusual things to fear. But Zoë isn't afraid of her inner dragon, even though she can breathe fire and rip heads in that form. (I think actually that she likes having an Incinerate Now list, whether she acts upon it or not.) She's not worried about the dreams she has of one Wyrd sister, knitting snowdrifts on the tundra. She's not even that worried about coming into her powers as Wyvern, the only female dragon shifter and the one who's supposed to have special powers. She's impatient that they're not coming to her more quickly, but there's no denying that her Wyvernness is happening.
Instead Zoë's fears are pretty typical of a teenage girl. She's afraid that Jared - the hot biker who changed her life forever with a single kiss - has disappeared from her life for good. She's afraid that the new girl at school, the one she doesn't trust, is going to steal away Zoë's best friend, Meagan. After all, Meagan and Jessica are both math whizzes and Zoë is, well, not. She's worried about her parents breaking up, and her dad not giving enough of a crap to persuade her mom to stay. She's worried that her scheme to see Jared when his band plays a concert in town will be foiled by her dad grounding her.
But most of all, she's worried about Trevor, the apprentice Mage who goes to her school, inviting her to his Halloween party. It's always a coveted invitation and Zoë must be the only person on the planet who doesn't want to go. It has to be a trick, given that the Mages tried to eliminate the dragon shifters in the spring. The adult dragon shifters and the adult Mages have negotiated a treaty, but Zoë doesn't trust Trevor.
Zoë's not going to walk into any trap that any Mage sets...but she's not counting on Trevor baiting his trap and making Halloween more scary than it's ever been before.
What gives you the biggest Halloween fright?
For more information about Deborah's YA dragon shifter series, visit
The Dragon Diaries website
. If you'd like to know more about Deborah's adult dragon shifter series, visit her
Dragonfire website
. Winging It (Dragon Diaries, book 2) goes on sale on December 6th.
Deborah is giving away a signed copy of Flying Blind to one lucky winner.