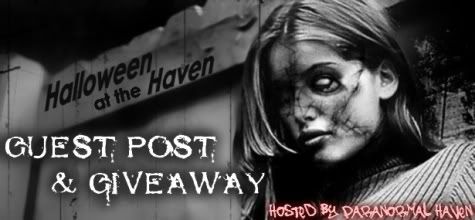 Halloween-One Garden Variety Pagan's Perspective
I should say that I am not a part of any established religious/spiritual group/church/organization though I have known quite a few of them in my time. My youth was split between the Roman Catholic Church and the Baptist Church. My middle years spent wandering. My later years (last 20 or so) spent exploring and forming my own little happy path of life. Hence the term "Garden Variety Pagan". Lots of people call it 'Eclectic Paganism' but I never liked that particular term. I practiced Wicca for several years and took a lot of good things with me from that path, like every other religion, I left behind what I didn't want or need as I continued on down the road. I celebrate a lot of the 'Wiccan' holidays (which aren't solely 'Wiccan') but my knees bent to the Greek Pantheon and not so swiftly to the Celts. Which is odd, since there isn't a lick of Greek in me but loads of Scotch/Irish!
Oh well, go figure.
I grew up in the Dark Ages (the 1970s) when Trick or Treating was definitely the 'in' thing to do. Everybody dressed up, kids and adults, everybody put out decorations and bowls of candy. Black, white, Jewish, Christian, Pagan…everybody, if you had two bucks to your name then you had a bowl of candy on your front stoop for Halloween. If you didn't have money for a fancy costume, then your mom threw the worst sheet in the house over your head, cut out two eyes, put a pillowcase in your hand, gave you a pat on the butt as she told you to have fun and look before you crossed the street. Like Thanksgiving, Halloween is a non-denominational, non-secular holiday. Everybody's invited and welcomed with open arms full of spooky good cheer.
As an adult, I still love to dress up on Halloween. One year I dressed up as 'Carrie at the Prom' complete with old prom dress, tiara, gloves, and blood just dripping from the top of my head, down my face, my chest, the dress was ruined! Oh, boy, you should have heard the kids screech that year as I came to the door with the candy bowl. One of the best years was when my brother in-law dressed up. He put on old ratty wholly clothes, dowsed himself with fake blood and a baseball bat too! He laid down on the front poor with a 'bloody' hand over an open bowl of candy. When the kids brave enough to do so reached across him for the candy he sat up! You could hear the SCREAMS for BLOCKS and we laughed every time!
A lot 'new age pagans' (for lack of a better term) lament the way the holiday is celebrated in the 21st century. Like Christians at Christmas, they seem to think the true intent of the day has been lost along the way, traded in for silly costumes and bushels of candy. I think both groups are wrong. I also tend to believe people such as that lack joy in their lives but that's another post altogether. Personally, I think that the way Halloween is celebrated in today's world is a wonderful and blessed way for the original intent of the day to be honored all these centuries later. To me, the fact that such an old holiday is remembered at all is remarkable in and of itself. Then again; Have you asked yourself about Ground Hog Day? What about May Day?
Like May Day and Ground Hog Day, the meaning to the day is in the way that we celebrate Halloween and why we do the things we do year after year without ever knowing why. Why does Punxsutawney Phil poke his head to look for his shadow every February 2nd? Why do people still dress up with flowers in their hair and dance around May Poles? Most people never ask themselves these things they just do them because it's tradition. They never stop to think how old the tradition may be or where it came from. While we're not still making love in the fields on May 1st we do still feel the quickening of spring and all the promise of new life ahead that it holds for us.
Halloween is sort of the opposite of those two days. The original intent of the day is one of Death that is absolutely true. The death of the crops, the harvesting of what will hopefully get us through a mild winter, the death of the Sun God. However, it is not a time of Sorrow or Grief. It is a day to literally say 'good-bye' to loved ones or check in with them. The night when the Veil Between The Worlds is so thin you can really see through it, talk through it, maybe even dip your big toe on the other side of it without any fear.
It's the night that The Dead might come to Walk Among Us, to talk to us, to let us know they still love us and think about us. So that they feel comfortable because, let's face it, they might not look so good anymore, we dress in ugly costumes. Some do it so the Dead won't recognize them, those people may have something to be afraid of, I don't know.
A night we honor all of those who have gone before and take solace in the fact that they will be back one day, as will we. We embrace the Sun God before he takes his long Sleep knowing he will be reborn in summer and we will see him again. We will see him again, we will. In order to help ensure that ALL of us do, we bring little gifts of food to our neighbors. We don't want their winter to be hard on them or ours on us. If we give to each other then we see to it that we all have enough. Maybe, just maybe, the Dead and the Spirits around us this night will look a bit kinder upon us for having done so.
We remember that while people may be gone they are never forgotten. They are always with us. They are all around in spirit and in mind. Nothing truly dies it just goes to sleep for a while awaiting its turn to walk in the sun once more.
Lisa Beth Darling
is the author of the "OF WAR" series of dark erotic paranormal thrillers. Book #2 in the series, "Child of War-A God is Born" is currently available in signed hard cover. It will be released in paperback on Halloween and is coming to e-book on November 25, 2011.
To celebrate the release of "Child of War-A God is Born" I'm giving away one signed hard cover!
To win answer the following question:
What are the LAST words Raven says to his mother after losing the sparring match to her?
Answer Link:
http://www.moonsmusings.com/lbdarling/childofwar/preview.html